WASHINGTON, DC -- When Doyle established its first regional office outside of New York twenty-five years ago, philanthropy and community engagement were central to Doyle's mission of building a strong footprint in the DC region. As auctioneers and appraisers with a long history of working with museums and other non-profit organizations, Doyle has been privileged to handle notable private collections, sometimes with the opportunity of benefitting a local charity or cause central to the collector or family. This vision of both supporting and uplifting the communities and the clients we serve remains central to Doyle as we grow even deeper into new regions. 
While Washington is home to some of the our nation's greatest museums and historical institutions, direct support for emerging artists has always been a challenge. To address this need, the DC-based, non-profit arts organization Transformer serves as both a catalyst and advocate for emergent expression in the visual arts. Each year Transformer hosts a gala that centers around, of course – an auction. What makes this auction special is the deep commitment Transformer has to its artists. A large portion of the selling price goes directly back to each artist, creating meaningful financial support, as well as engaging with local collectors who can champion their work. 
Pursuing art as a career is a challenge. There is not a clear-cut path forward for success as an artist. The emerging artist is in the discovery process -- both self-discovery and being discovered -- and by being recognized critically through exhibitions, the artist hopefully secures gallery representation. It is support during this emerging stage of an artist's career that is critical not only to the artist, but also to the diversity and vibrancy of any arts community.
Perhaps you know the story of Herbert and Dorothy Vogel. Married in the early 1960s, they began their collecting journey together. To celebrate their engagement, they bought a ceramic piece by Pablo Picasso, which awakened in them a passion for art. They devoted this passion and their income to supporting emerging artists, buying what they loved and could afford, until they amassed a collection of nearly 5,000 works. Their collection included artists like Roy Lichtenstein, Nam June Paik, Cindy Sherman, Gene Davis, Lynda Benglis, Takashi Murakami and many others. In 1992, the Vogels donated their entire collection to the National Gallery of Art in Washington, DC; and later in 2008, they launched The Dorothy and Herbert Vogel Collection: Fifty Works for Fifty States, a project aimed at making art accessible to all.
Transformer offers this kind of access to, and support of, emerging artists here in Washington, DC. More importantly, Transformer propels artists who aim to define what's happening now and next in Contemporary visual art. We hope you will join us at this year's auction gala, The Invincible Visible, Transformer's annual celebration of DC's contemporary art community.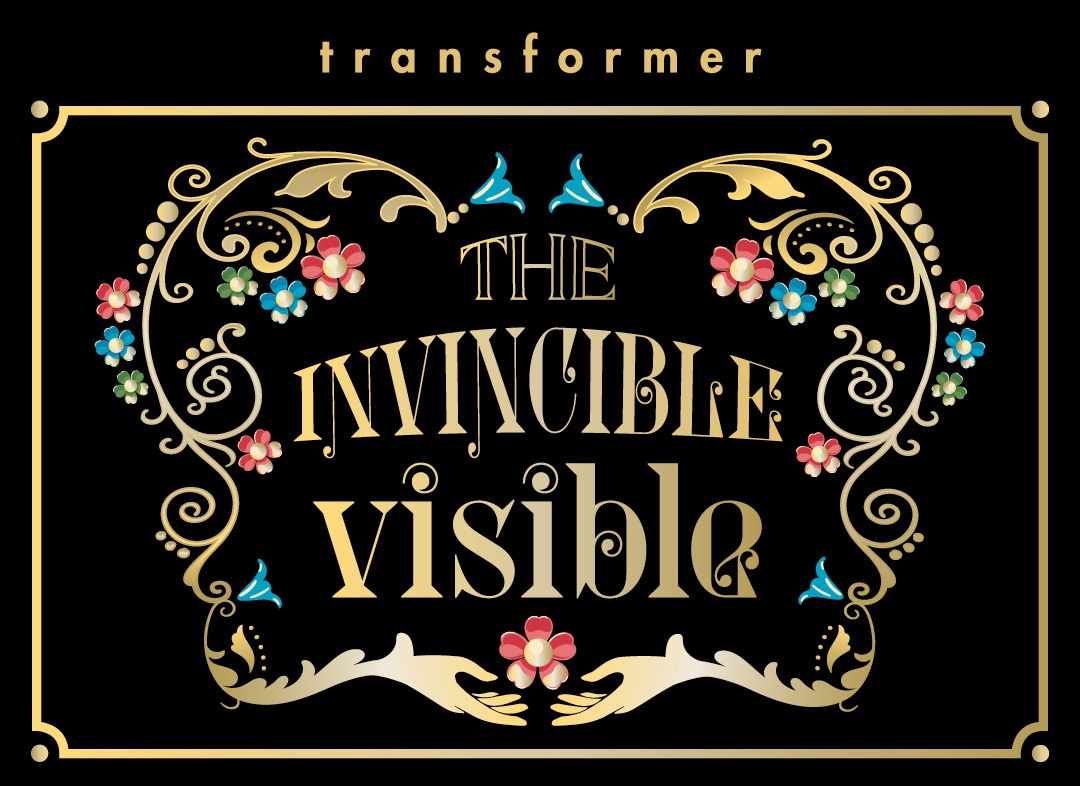 The Invincible Visible
EXHIBITION
November 4 - 17, 2023
Wednesday - Saturday
Noon - 5pm
View Online Auction & Register to Bid

BENEFIT AUCTION GALA
November 18, 2023
6:30pm - 9:30pm

LOCATION
American University's Katzen Arts Center
4400 Massachusetts Ave NW
Washington, DC

AUCTION GALA TICKETS
Enter code TIVGALA23 in the checkout for $25 discount
Purchase Tickets